Smart Facilities & Buildings Management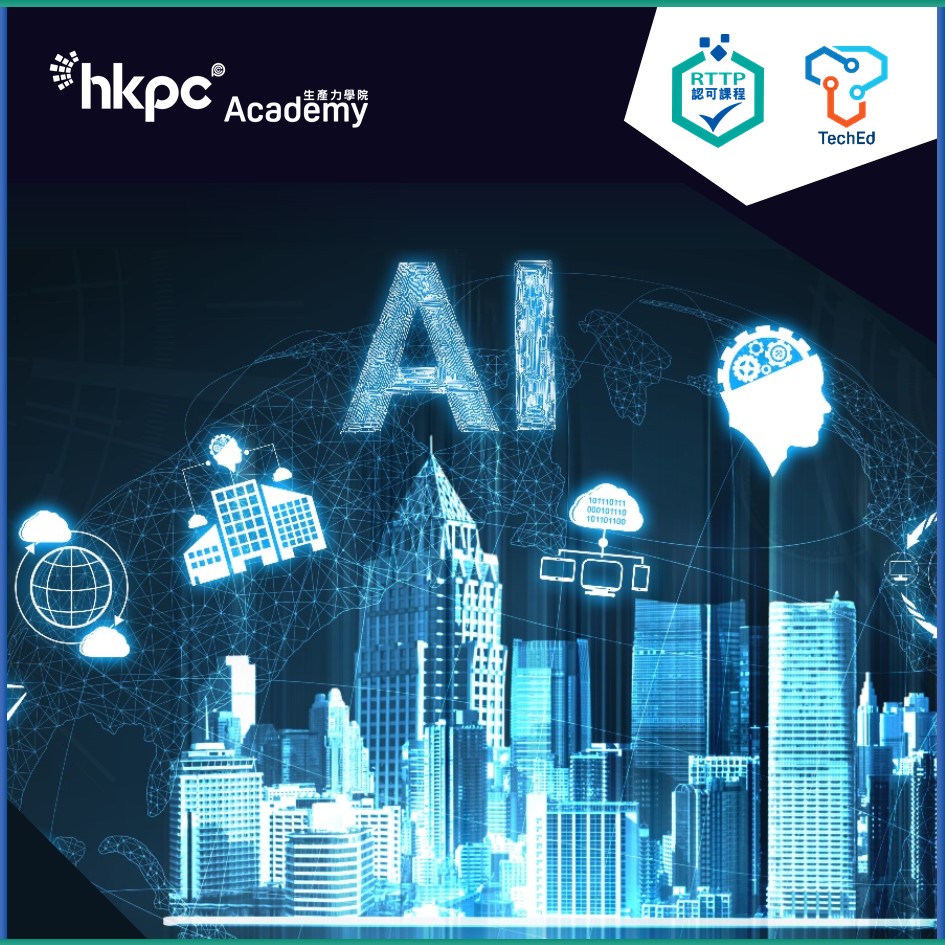 HKPC Building 78 Tat Chee Avenue Kowloon
Ms LEE 2788 5754 | Ms YU 2788 5029
只提供英文內容
Programme Highlights
A customised workshop for non-technical executives and managers to learn the latest industry technologies and tools for managing related projects
Comprehensive content from concepts to implementation (e.g. technologies, project management skills, securities concern, etc.)
Learning Outcomes
By taking this course, you will be able to
Learn the core technologies reshaping the industries of Facilities Management & Buildings
Learn the most emerging applications of facility management and smart building technologies
Learn the Project Management Techniques on AI, Robotics, IoT
Learn the Basic Data Analysis Concept in Smart Facilities & Buildings Management
Course Fee – RTTP Approved
HK$4,800/ HK$4,320*
*Group discount for 2 or more, Membership discount: 10% discount off the original listed price
For RTTP applicants: HK$1,600# (Original price: HK$4,800)
#Maximum saving, with the final grant subjects to approval.
This course is an approved Reindustrialisation and Technology Training Programme (RTTP) with up to 2/3 course fee reimbursement upon successful applications. For details: https://rttp.vtc.edu.hk.
Date
26 – 27 May 2022 (Thu & Fri)
Time
09:30 – 17:00
Duration
Total 12 lecture hours
Medium
Cantonese
(supplemented by English and with English handouts)
Award of Certificate
A Certificate of Attendance will be awarded to participants who have attended 75% or above of the course.
Course Structure
Part I – Applications & Use Cases
1. Building Information Modelling
2. Emerging
Technologies
A. AI and Machine Learning Process

B. Internet of Things

C. Blockchain
3. Emerging Sensors
A. LIDAR

B. Thermal Camera
4.
Facilities Management
A. Remote IoT Security

B. Lease Management

C. Robotics Patrolling & Monitoring

D. Energy Optimisation AI

E. Crowd & People Management

F. Carpark System Management

G. Asset & Inventory Tracking

H. Facility Process Tracking
5. Smart Buildings
A. AI Applications – Predictive energy usage, Preventive building maintenance

B. New Wireless & IoT Tech
6. Buildings & Estates
A. Robotics in Construction
7. Blockchain applications in Buildings & Estates
A. Blockchain in Building Project Management with IoT Sensor

B. Blockchain in Smart Contract and Payment
Part II – Project Management & Data Analysis Demo
8. Benefits, costs and limitations of smart facilities management and building technologies
9. Project Management on AI Projects
A. Data Science Process in AI

B. Data Collection & Validation

C. Data Storage of Facilities Sensor Data

D. Data Training & Analysis

E. Project Deployment

F. AI Performance Tracking
10. Project Management on Robotics
A. Introduction to Robotics Technologies

B. Commercial Use Cases of Robotics

C. Autonomous Guided Vehicles

D. Basic Technical Terminology in Procurement

E. Strength & Weakness
11. Privacy & Securities for Project
A. Privacy Concern in Data Usage in Facilities & Buildings

B. Securities Concern in applying the technologies in Facilities & Buildings
12. Basic Data Analysis after Integration
A. Business Intelligence Dashboard

B. Excel Manipulation

C. Simple Python Scripts for Post-Deployment Analysis
Trainer
Alan LEE held senior management role in technology group, overseeing the corporate strategy, product development and production management for more than 14 years. With strong IT background, he possesses practical project experience on sophisticated analytics and large-scale global technology project management.
He also has rich training experience in the design and delivery of digital transformation training including AI, Big Data, Blockchain, etc.