Professional Scrum Product Owner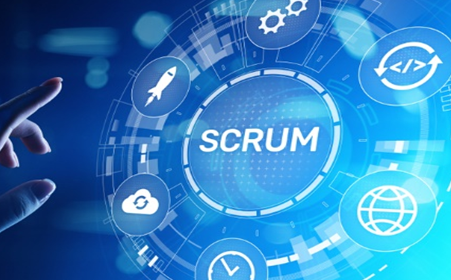 HKPC Building 78 Tat Chee Avenue Kowloon
只提供英語內容
The course gives a clear understanding of the mechanics of Scrum and how the Product Owner role fits in.
Participants are challenged to think in terms of Scrum and the Scrum principles to better understand what to do when they return to their workplaces, and their specific challenges.
Participants can act as a Product Owner for Scrum Teams and stakeholders. Hence, they can effectively increase the business agility of their organisation.
Date & Time
Date: 14-15 Dec 2023
Time: 09:00 – 17:00
Course Description
Being a professional Product Owner encompasses more than writing requirements or managing a Product Backlog. Product Owners need to have a concrete understanding of all product management aspects, including but not limited to product ownership that drives value from their products.
The 2-day Professional Scrum Product Owner course focuses on all of these areas to teach students how to maximise the value of software products and systems. This course is made up of discussions and hands-on exercises based on real-life cases.
Participants will develop and solidify their knowledge of being a Product Owner through instruction and team-based exercises. The breadth of the role's responsibilities in delivering a successful product will become clearer from an Agile perspective. Metrics are identified to track the creation of value and the successful delivery of the product to the marketplace.
Language
English
Course Fee
HK$9,360*
*(May apply up to HK$6,240* NITTP subsidy)
New Industrialisation and Technology Training Programme (NITTP), which offers up to 2/3 course fee reimbursement upon successful applications. For details: https://nittp.vtc.edu.hk/.​
Course Outline
Agile Product Management
Value-Driven Development
Scrum Principle and Empiricism
The Scrum Framework
Product Backlog Management
Release Management
Assessment Certification
All participants completing the Professional Scrum Product Owner course receive a password to take the PSPO I assessment and are entitled to a discount on the PSPO II assessment . The industry-recognised PSPO certifications require a minimum passing score on these stringent assessments.
Who Should Attend?
This course may be interesting to all involved in software development upon the Scrum framework, but has been specifically conceived for those responsible over products from a business and product management perspective and taking up the highly accountable role of Scrum Product Owner.
Upcoming Course Offerings on Scrum
Professional Scrum Master
Professional Scrum Master II
Professional Scrum with UX
Trainer
Lorenz CHEUNG is the first Professional Scrum Trainer (PST) in Hong Kong, and one of the 305 PST in the world Scrum Master. With the working experience in Fortune top 500 companies in London and Hong Kong, as well as his technical / software engineering background, he has the practical experience on how to bring agility to enterprise and help them to adopt and scale Scrum. Besides Scrum, he is also a practitioner of Kanban, lean, innovation, design thinking, led the team which successfully attained the Best Mobile App Award at Hong Kong ICT Awards 2016.