Case Study - How Situational Leadership® can be an Effective Tool for People Leaders to Drive Team Success and Engagement?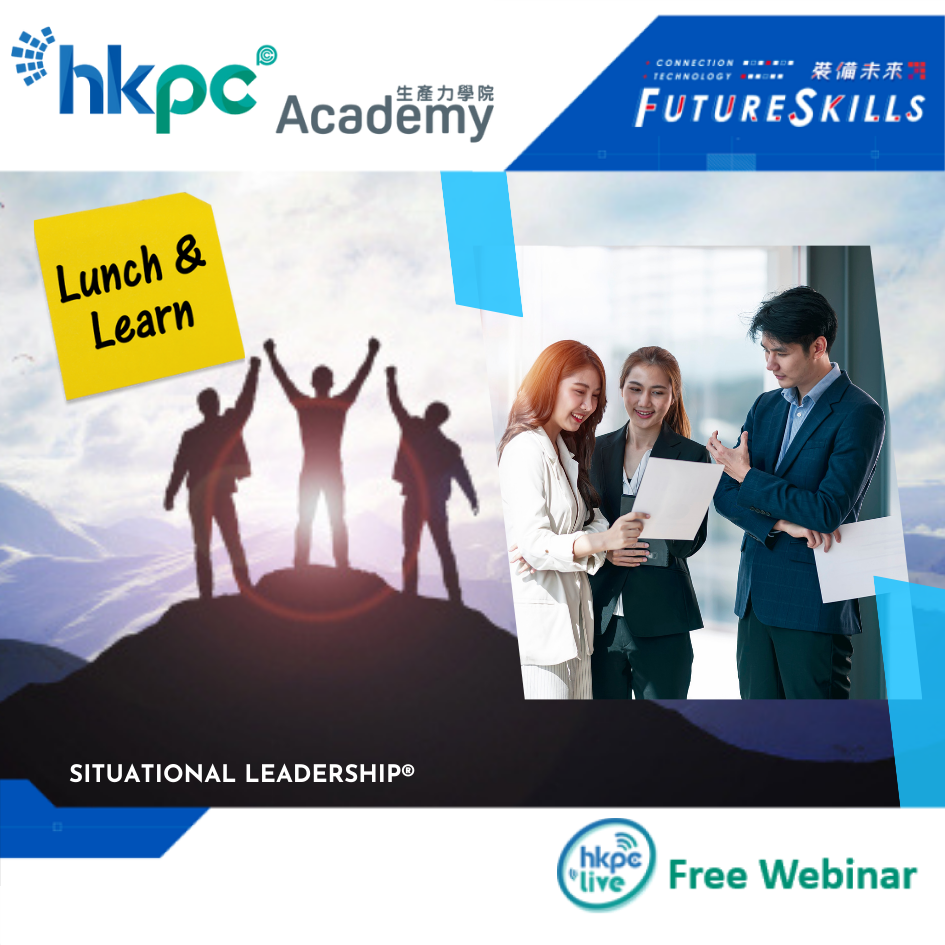 Ms SIN +852 2788 6268 | Ms SHEK + 852 2788 6157
In this Lunch & Learn Session, Polly and Darryl will share the basic principles of Situational Leadership® and a case study of an insurance company's adopted leadership training model in empowering their Executives and People Managers with practical and repeatable performance management and team development tools.
With over 14 million leaders trained, the Situational Leadership® methodology is the most successful and widely adopted leadership training model available. Adopted in more than 70% of Fortune 500 companies, Situational Leadership® Model enable leaders to engage in effective performance conversations that build trust, increase productivity and drive behaviour change.
Date
24 May, 2022 (Tuesday)
Time
12:00 – 12:30
Format
Webinar
Speaker

Mr Darryl SING
Head of Learning & development, BOC Group Life Assurance
Ms Polly CHAN
Regional Director, Center for Leadership Studies (Asia)
Language
Cantonese
Fee
Free