Lunch & Learn - What you should know about ESG for business?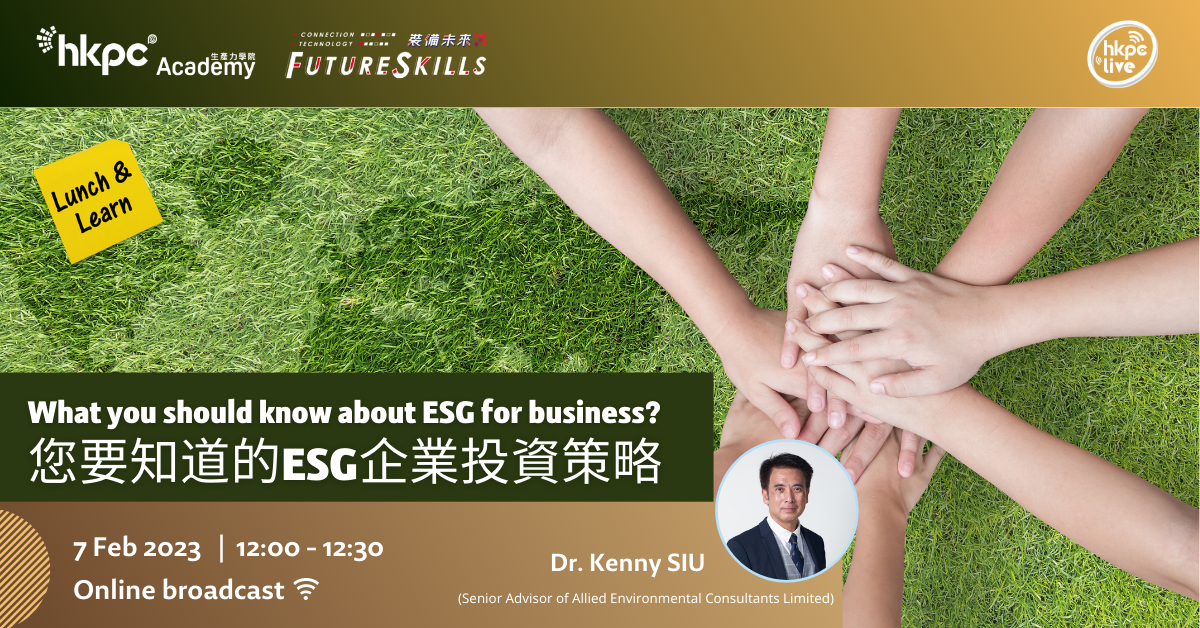 Bosco Lau - 2788 5668 | Angel Lee - 2788 5754
Environmental, Social and Governance (ESG) are the latest financial and business target of global corporates and investors with an emphasis on environmental protection, social responsibility and sustainability.
Join this Lunch & Learn session to invest and develop in a better and greener future!
Content Outline
What is ESG?
Latest ESG Trends in Corporates
What is and Why is Sustainable Development so Important to Drive Long Term Success
Applications of Local Practice in ESG + Cases Sharing
Date
7 Feb 2023
Time
12:00pm – 12:30pm
Format
Zoom webinar
Speaker


Dr Kenny Siu
Dr Kenny SIU is the Senior Advisor of Allied Environmental Consultants Limited and one of Hong Kong's ESG pioneers. Dr SIU obtained a doctorate degree in economics from Jiangxi University of Finance and Economics. He is a member of Chartered Institute of Housing Managers and a professional member of Royal Institution of Chartered Surveyors.
 Language
Cantonese
Fee
Free