Certified in Cyber Security (CC) Official Training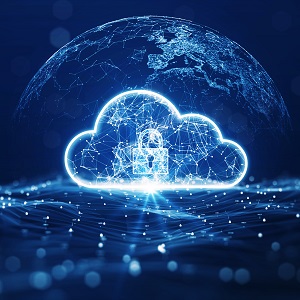 HKPC Building 78 Tat Chee Avenue Kowloon
Ms LEE Tel: +852 2788 5704
Research shows the cyber security workforce needs an influx of millions cyber security professionals to meet global demand. The (ISC)² Certified in Cyber Security (CC) certification breaks down traditional barriers to entry, enabling students, incoming professionals and career changers to build confidence and get them prepared to succeed when they enter their first cyber security role. It strengthens cyber security candidates with a solid foundation of knowledge and cope with cyber security workforce shortage in Hong Kong.
Date and Time
7 Dec 2022, 09:00 – 18:00
Venue
1/F, HKPC Building, 78 Tat Chee Avenue, Kowloon, Hong Kong
Medium
Cantonese with English terminology
Course Content
Chapter 1: Security Principles

Module 1: Understand the security concepts of information assurance

Module 2: Understand the risk management concepts

Module 3: Understand security controls

Module 4: Understand governance processes

Module 5: Understand (ISC)² Code of Ethics
Chapter 2: Incident Response, Business Continuity (BC), and Disaster Recovery (DR)

Module 1: Understand incident response

Module 2: Understand business continuity (BC)

Module 3: Understand disaster recovery (DR)
Chapter 3: Access Controls Concepts
Module 1: Understand physical access controls

Module 2: Understand logical access controls
Chapter 4: Network Security

Module 1: Understand computer networking

Module 2: Understand network threats and attacks

Module 3: Understand network security infrastructure
Chapter 5: Security Operations
Module 1: Understand data security

Module 2: Understand system hardening

Module 3: Understand best practice security policies

Module 4: Understand security awareness training
Chapter 6: Course Summary and Exam Details

Module 1: Work experience requirements

Module 2: Scheduling the exam

Module 3: Before the exam

Module 4: After the exam

Module 5: Exam Tips

Module 6: Review Summary
Note: Course materials are organised by chapter, not domain, which may result in domains or individual domain topics being covered in a different order than what appears in the exam outline. The chapter structure allows us to properly cover the exam domains while supporting a more cohesive learning experience.
Fee
HK$4,500 per person
Trainer
This Certified in Cyber Security (CC) Official Training will be conducted by (ISC)² authorised trainer.

Who Should Attend
The course is ideal for students, prospective employees, entry-level professionals and career -changes seekers to start their path toward cyber security leadership by taking the (ISC)² Certified In Cybersecurity certification exam. Potential job roles Include:

Security analyst

Junior penetration tester

Industrial controls analyst

Security engineer

Risk analyst

IT auditor

Incident responder

IT security manager

Forensic specialist/ analyst

Systems administrator
Training Includes
8 hours of live classroom instruction

Peer discussions

Knowledge checks and end-of-chapter quizzes

Pre- and post-course assessments

Applied scenarios

Chapter-by-chapter study sheets with key points, terms and definitions

Flash cards

Exam voucher
Certificate of Training
Participants who have attained at least 80% attendance of lectures will be awarded a certificate of completion issued by The International Information System Security Certification Consortium, Inc., (ISC)2.
CC Examination Procedures
You can visit the computer-based testing partner at www.pearsonvue.com/isc2 to set up your account, schedule your examination directly. On your scheduled exam day, there is a two hour maximum administration time that is inclusive of all optional breaks and information screens. The pilot exam contains 100 test items in a standard, linear exam format. Pass scoring: 700 out of 1000 points. For more details, please visit: https://www.isc2.org/Certifications/entry-level-certification-pilot
If you would like to understand more about the exam, kindly view the link: https://www.isc2.org/Register-for-Exam for your reference.