HKPC is going extra miles to Make Smart Smarter.
Focusing on talent development, the HKPC Academy strives to nurture SMARTER Talents and equip them with FutureSkills.  But what is FutureSkills?
FutureSkills builds the pathway from NOW to FUTURE, for all ages and industries to acquire all-round knowledge – not only technical but also communication and managerial.
Take the lead in a FUTURE of challenges. Sail through competitions with FutureSkills and Make Smart Smarter!
FutureSkills Framework
HKPC Academy offers a range of FutureSkills training programmes to equip you with the essential skills to be successful in the future workplace. The FutureSkills Framework below covers a total of 14 topics, which forms a learning path from technology integration to human interaction for students and adults to become future ready.
From Technology Integration to Human Interaction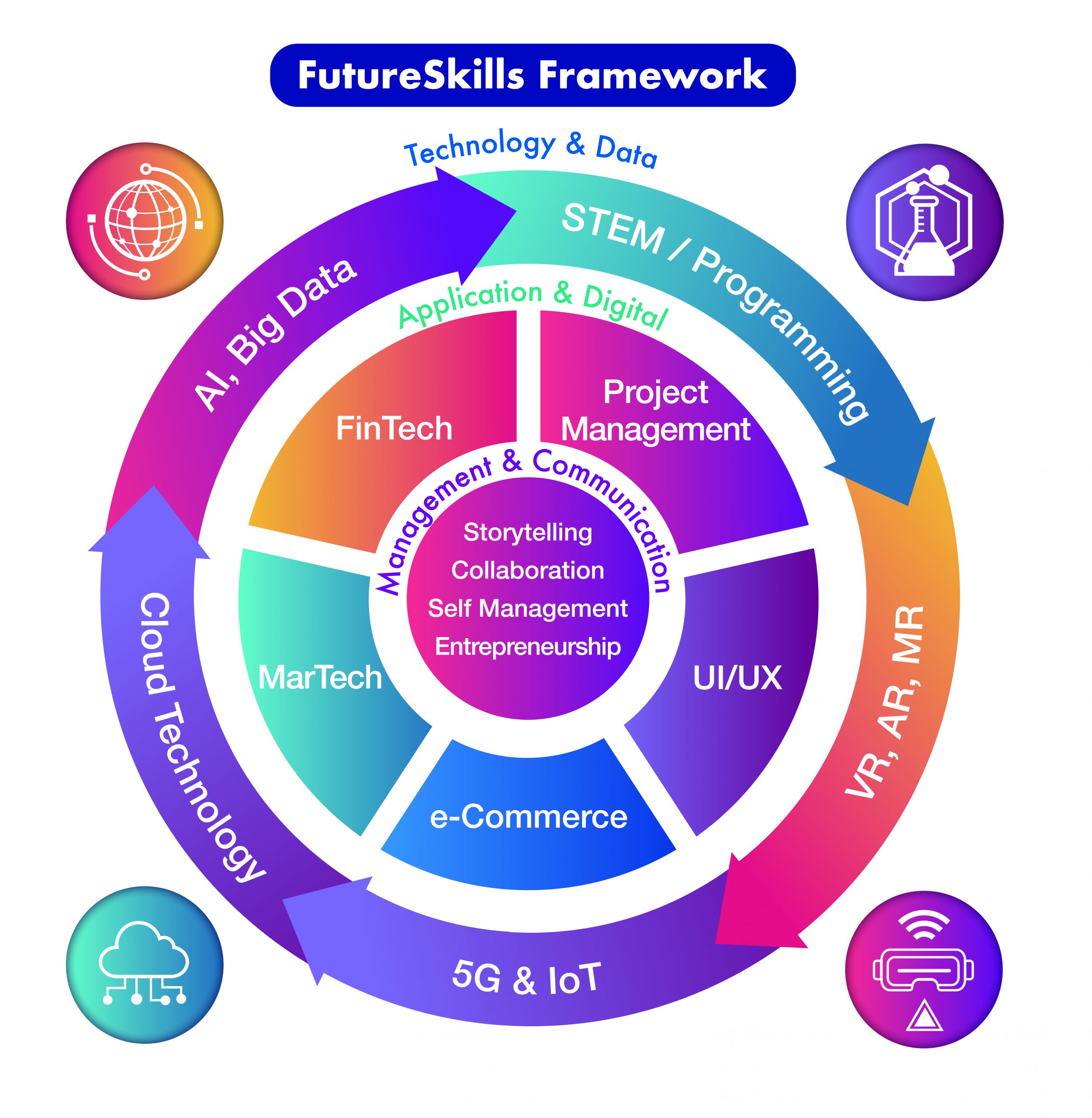 Featured training
5G

AR/VR Application for 5G Factory

Real-time Machine Learning and Artificial Intelligence

5G Big Data Analytics in Manufacturing

5G Based Machine Remote Operation Development