HR x L&D Mixer Event #1 - Talent Strategy & Beyond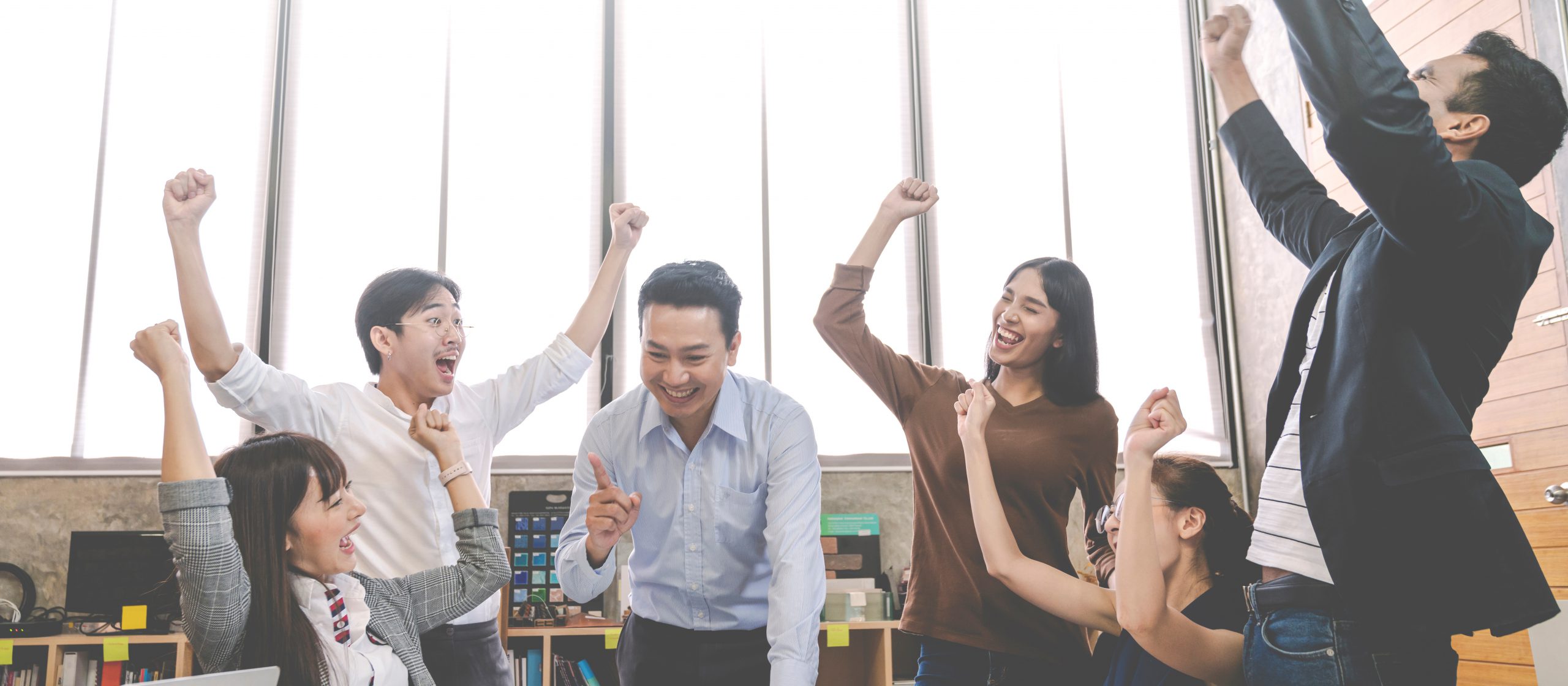 HKPC Building 78 Tat Chee Avenue Kowloon
Bosco Lau - 2788 5668 | Adela Yu - 2788 5327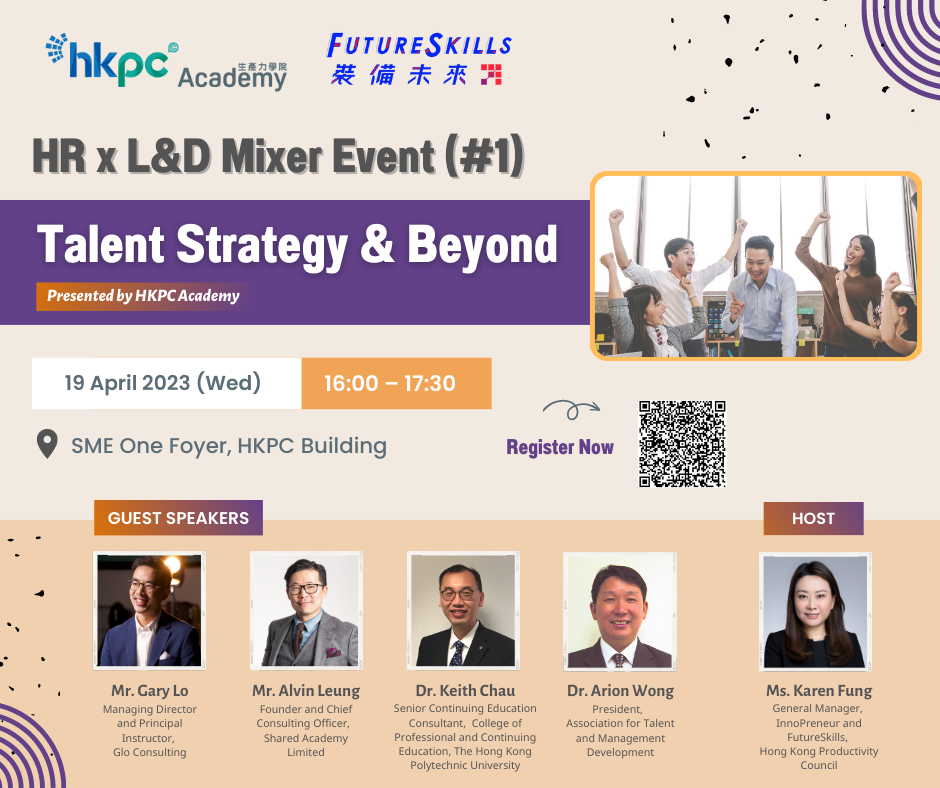 Join us at this casual mixer event to engage with fellow HR executives and Learning & Development professionals to explore the latest trends and topics on talent development strategies for better performance and productivity!  
We are excited to host the first event with popular L&D professionals as our guest speakers to share their observations from staff engagement to talent development. This will also present a great opportunity for HR executives to mingle and discuss some of the best ways to put forward their talent strategies.       
Come and share your insights, exchange ideas and formulate your innovative talent strategy at this upcoming Mixer Event! Light refreshment will be served for you to enjoy a lovely afternoon of chitchat. 
Guest Speakers
Gary Lo, Managing Director and Principal Instructor – Glo Consulting
Alvin Leung, Founder and Chief Consulting Officer- Shared Academy Limited
Dr Keith Chau, Senior Continuing Education Consultant – College of Professional and Continuing Education, The Hong Kong Polytechnic University
Dr Arion Wong, President – Association for Talent and Management Development
Date
19 April 2023 (Wed)
Time
16:00 – 17:30
Location
SME One Foyer, HKPC Building, 78 Tat Chee Avenue, Kowloon, Hong Kong
Language
Cantonese
Target Audience
HR Executives, L&D Professionals, In-house Trainers, Talent Consultants, or anyone interested in the talent topics 
Fee
Free
Host
Ms. Karen Fung
General Manager, InnoPreneur and FutureSkills, Hong Kong Productivity Council
*Seats are liimited