Executive Certificate on Virtual KOL Creation and Practical Applications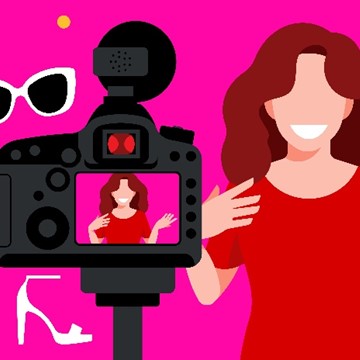 HKPC Building 78 Tat Chee Avenue Kowloon
Objective
As the world transforms into a digital world, brands leverage the influence brought by Virtual KOL (aka Virtual Influencer) to promote their businesses. Virtual KOL like Lil Miquela has swept the world by having millions of followers on Instagram! To catch up with the ever changing market, you do not want to miss this course!
Programme Highlights
This course aims to enable students to understand the basic knowledge of Virtual KOL and how to leverage Virtual KOL for brand promotion. Through the lectures and sharing, our digital entertainment experts will go through local and international use cases, theory, techniques and tools. Participants will design and create their own Virtual KOLs.
(Participants must have basic computer application knowledge and be interested in Virtual KOL celebrity production. Background in animation, video production and editing is preferred.)
Date
Mar 2022 (Please contact us at training_2213@hkpc.org / T: 2788 5087 for course dates)
Time
19:00 – 22:00
Duration
15 lecture hours (3 hours/lecture)
Medium
Cantonese
Course Fee – RTTP Approved Programme
HK$4,500 (may apply up to HK$3,000 subsidy)
* Maximum saving, with the final grant subjects to approval.
This course is an approved Reindustrialisation and Technology Training Programme (RTTP), which offers up to 2/3 course fee reimbursement upon successful applications. For details: https://rttp.vtc.edu.hk.
Award of Certificate
Certificate of Attendance will be issued to participants who have attended all lessons.
Course Structure
Lesson 1 – Introduction of Virtual Key Opinion Leader (KOL)
The evolution of Virtual Idol and Virtual KOL

Traditional Animation Character
The differences of Traditional Animation Character
Virtual KOL
Japan first Virtual Idol: Hatsune Miku

Development of Virtual KOL
The current market of Virtual KOL: Miquela/Brud, Imma
The application of Virtual KOL in different fields

Virtual Influencers
Media Production
E-sport competition
Online streaming platform
Education
Advertising and promotion
E-commerce
Lesson 2 – How to create Virtual KOL
(Sharing by virtual/animation/comic character designer)
Introduction of creating a Virtual KOL:3D Model and motion capture system
The process of creating a Virtual KOL
The background setup of Virtual KOL

Japanese, western and real person alike computer graphic (CG) character design style
3-views graph
Emotion pack/Emojis
Bidding, importing
The guide to produce professional character

Sharing from designer
Lesson 3 – Technical aspect of Virtual KOL
Virtual KOL technical solution
i. Existing technical solutions in the market
a. Artificial Intelligence (AI)
b. Motion capture solution
ii. VI Solution
a. Real-time animation rendering
b. Motion capture
c. Sound recognition
d. Facial recognition
Optical motion capture solution
i. Optical motion capture, inside-out motion capture and laser motion capture
ii. Local and international motion capture brands and solution
iii. Demonstration
sound recognition
facial recognition
Lesson 4 – Demo of Virtual KOL content creation and live streaming
Introduction of Virtual KOL content creation

Record content and live streaming

Production

Record

Virtual production
3D model scene
Chroma Key
Combining real person with virtual character
Editing

Live Streaming

Television Station
Social Media

Demo on social media live streaming

All virtual content

Content combining real person with virtual character
Lesson 5 – Virtual KOL workshop
Experiential workshop
Virtual Idol content production in groups
Virtual KOL live streaming in groups on social media
Programme Instructor
Mr. Kevin LEE
"Virtual Idol System" developed by Kevin can greatly reduce the cost of animation production, bringing affordable technical solutions for small and medium-sized enterprises and independent creatives. The system has been widen adapted across industries and has won HKICT 2019 Award of the Year Winner and Digital Entertainment Grand Award.