FinTech Series: Decentralized Finance (DeFi) — Blockchain Banking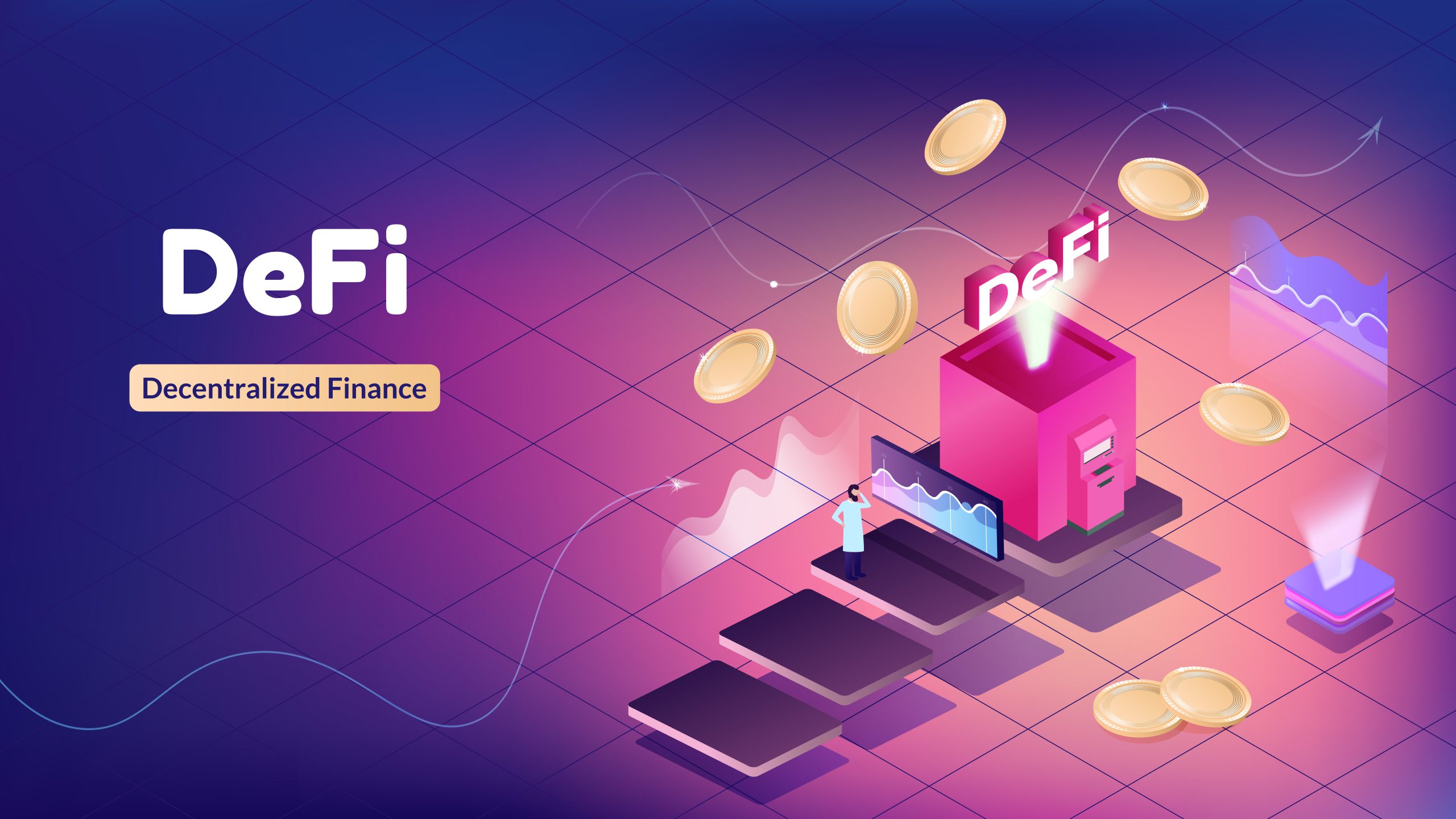 HKPC Building 78 Tat Chee Avenue Kowloon
Objective
The Ethereum blockchain brought the world 'programmable money'. This drove a host of Decentralized Finance (DeFi) application such as "Pledge Financing", "Decentralized Exchange (DEX)", "Asset Management", etc. DeFi uses emerging technology to eliminate third party in transactions like banks, which makes finance service available to everyone at anytime, anywhere. The growth of DeFi has compounded in a couple of years, and is expected to expand even more in the future. However, there are much confusion around the word "DeFi" and lack of local narrative of this topic.
The programme will be well-suited to those in finance industry who wish to jump-start their understanding of DeFi and the opportunities it brings. Certificate of Attendance will be issued to participants who have attended all lessons.
Programme Highlights
This 12-hour course will take you through a learning journey, starting with an overview of the major applications trending, and also going to the depths of DeFi world where new chains and network thrive. In each class, instructor shall guide participants to take part in DeFi transaction through hands-on exercise.
The course welcomes:
Banking & finance professionals
Asset Management professionals
Wealth Management professionals
Banking operations professionals
Cryptocurrency hobbyist
Date
22, 24, 29 Nov & 1 Dec 2022
Time
19:00 – 22:00
Duration
Total 12 lecture hours
Medium
Cantonese
Course Fee –  RTTP Approved
HK$3,900 (May apply up to HK$2,600 subsidy)
This course (HKPC/109/2022(RT) ) is an approved Reindustrialisation and Technology Training Programme (RTTP), which offers up to 2/3 course fee reimbursement upon successful applications. For details: https://rttp.vtc.edu.hk.
Group discount will be offered to 2 or more enrolment, please contact us for details.
Award of Certificate
Certificate of Attendance will be issued to participants who have attended all lessons.
Course Structure
Lesson 1
History of Blockchain
Digital currencies before blockchain
Bitcoin, from "Genesis Block" to the current usages
Ethereum, the programmable money
Blockchain applications without the token (private blockchain)
Explain and demonstrate the difference between:

Web 1.0 (AOL / Old Yahoo)
Web 2.0 (Users can create content, i.e. Blogging-blogger, Vlogging-YouTube)
Web 3.0 (User get to a share of the platform growth, tokens)

Install Metamask
Hands-on exercise
Explaining the formation of 'Block' and 'Chain'
Lesson 2
Overview of DeFi & Major Usages
History of DeFi

Current landscape of DeFi & major usage (DeFi Pulse)
Pledge lending (MAKER, Compound, AAVE)
Decentralized Exchange "DEX" (Uniswap, Sushiswap)
Other DeFi platform (yearn.finance, etc)
Limitations & challenges of DeFi
Lesson 3
DeFi Platforms
DeFi platforms business model
Compliances & precautions for using DeFi platforms

Hands-on exercise

Exploration of different platforms, risks and precautions
Lesson 4
Chasing Yield Beyond ETH
Other blockchain networks
Polygon, Avalance, Fantom, Binance Smart Chain, etc
Searching for yield with stable coins
Staking, Liquidity Provider (LP)
Staking LP tokens
Case study: "Olympus Dao"
Hands-on exercise
Liquidity Provider & staking
Remark: The course doesn't contain any investment advice and doesn't constitute any offer or solicitation to offer or recommendation of any investment product.
Programme Instructor
Mr. Jesse Co
Jesse started his career in banking and finance, during which he worked for various listed companies in corporate finance capacity. Besides, he has held senior positions in real estate corporations and funds in Hong Kong and China. The 10+ years of experience in corporate finance he had accumulated was propitious to his pivot to blockchain and cryptocurrency. Jesse is currently the General Manager at Amigo Tech Limited. He makes regular media appearances, include TV, radio, and published newspaper columns and interviews. Jesse holds a MSc in Financial Analysis from HKUST and a BA in Economics from Trinity College.